Biodiversity Respectful Leadership
Biodiversity Respectful Leadership
Biodiversity is an entity consisting ofall living beings, including us humans. Destroying biodiversity means destroying the source of breathable air, drinkable water, sustenance –the sources of human livelihood and wellbeing.
Nature has always sheltered us. Now it is time for us to protect it.
BIODIFUL is a research project –and also much more. BIODIFUL is an expanding movement of individuals who believe in the possibility of change, have hope for the future and lead to protect life.
Are you one of us?
biodiversity
Last Sunday, on the 22nd of May, we celebrated the 21st UN biodiversity day. As I am not a biologist, it has taken me awhile to wrap my
Today's agricultural production has an enormous impact on our planet; about one third of global greenhouse gas emissions are linked to our food system, about half of the planet's habitual land is occupied by agriculture — 77% of which just livestock production— and about 70% of global water withdraws are for agricultural purposes. If that was not enough, intensely managed agricultural systems often rely heavily on the inputs of pesticides, herbicides, and fertilizers to suppress the natural process of species diversification on the land and leading to problems like eutrophication and soil exhausting. This all has greatly contributed to the
Are you also trying to figure out how to make the most of the (too) short summer while being biodiversity respectful? Let me give you a few tips. I'll start with the story of the rich businessman and the poor fisherman? In it, the businessman berates the fisherman for not jumping through the hoops of becoming rich in order to continue doing exactly what the fisherman is already doing – enjoying life. Just recently, I encountered a personal version of the parable. Doing something There is a small patch of former field on our back yard. Originally part of a bigger
Logomo, Turku // 20 April 2023 What should leaders and decision-makers know and do about biodiversity? BIODIFUL is a research project exploring biodiversity respectful leadership.
Read more
Slide
Scientists have a responsibility to bring the message of science clearly and unvarnished to decision-makers and the public.

-Ilari Sääksjärvi, professor
Slide
Nature is our partner - taking care of nature and the environment.

-Outi Uusitalo, Professor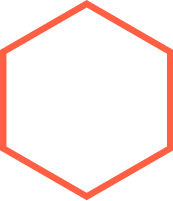 Pysy kartalla ja tilaa uutiskirje